​
Your Local Security Company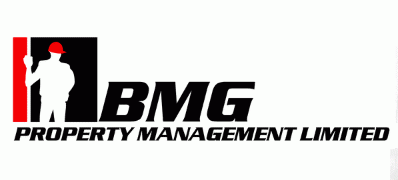 Crime Stoppers Security is a Cork Security Company and 100% Irish owned operating from it's Head Offices in Cork. Crime Stoppers also operates outside of Munster to provide an overall solution to our client's needs.
Crime Stoppers Security provides all aspects of security technology services and products to protect you, your home and your business 24/7
​
We supply all aspects of technology from:
​
C.C.T.V.
Automatic Gates,
Intruder Alarms
Intercom Systems
Access Control
Fire Alarms,
Mobile Patrols
Site Security Systems for 24 hours protection.
​
All our C.C.T.V. systems can be monitored by you or our control centre giving you 24hr protection and peace of mind. All our products are covered by a 12 month guarantee and at all times we try to buy from Irish suppliers promoting Irish jobs.
For more informations do not hesitate to contact us on
Call : 021 2339040 / 0877069069
E-mail : info@crime-stoppers.ie
Crime Stoppers Security Announce New Initiative To Give People More Security
Crime Stoppers Security which is a leading Cork Security Company and is 100% Irish owned has teamed up NRG Store .
Crime Stoppers Security leads the way with a new type of protection for your home without the need for an alarm.
Payment is through a monthly subscription service covering Cork City and Suburbs.
This unique service offers extra support for people alone at home or just extra peace of mind.
Crime Stoppers Security provides all aspects of security, including technology services, and products to protect you, your home and your business 24/7. All our patrol officers are PSA, wearing personal body cameras while Dash Cameras are fitted to the patrol vehicles. Security Drones are also used for large areas giving an ideal birds-eye view on your home or business.
€25.00 including vat per month and no contract
Includes 1 daily patrol around the area / Includes 2 response calls a month
*T&Cs apply (Available in Cork Area Only - For now)
www.nrgstore.ie/crime-stoppers/
​
Intruder ALARMS
Crime Stoppers Security provide both wired and wireless alarms to our clients.
Our alarm systems can be monitored 24/7 by our Monitoring Station or self monitoring through our app to your smartphone.
Crime Stoppers Security specialises in installing and monitoring
CCTV camera systems.
After a site inspection we can offer a precise package catering to your needs depending on the requirements and size of your site, be it your home or business.
Our DVR's offer recently developed technology allowing an extremely clear image in HD or IP.
All our CCTV Systems can be monitored by yourself using a smartphone,
tablet, or by our 24/7  Monitoring Station.
Crime Stoppers Security Officers are highly trained individuals who we have chosen specifically to offer our clients
the best guarding service.
Understanding that our officers will be in contact with the general public we ensure they are courteous and well-groomed at all times.
Manned guarding service includes security rounds of your property/venue where doors, windows, lighting, water closets and taps, boilers, machinery and technical equipment are checked.
Our Officers provide manned guarding services as follows:
​
• Reception security
• Barrier/Gate Duties
• Site security
All our officers are certified by the Private Security Authority
and have a Safe Pass Certificate.
Imagine you have a site or asset in a remote location and need it protected. You have no power, phone lines, alarm system or infrastructure. Up to now, the only solution was a Security Guard.
Crime Stoppers Security have a completely wireless intruder detection solution designed for use outdoors but works seamlessly indoors too. It uses state of the art sensors to detect unwanted intruders in the zone that is been protected. The unique feature of our Site Security System is that it's a standalone wireless system that does not require any infrastructure to operate
The system is powered by our revolutionary batteries which operate for over one year without charging. This unique aspect makes it highly versatile and flexible, allowing it function in virtually any environment. It can protect a small area or a very large one
depending on your requirements just by adding sensors. It's that simple!
The system uses discreet wireless sensors to create an invisible barrier around the perimeter. If an intruder is detected, the system notifies our monitoring centre. The sensors are specially designed to prevent false alarms and not to trigger if small animals wander through the protected zone. It is so versatile it can be moved around the site as the site develops.
It can be used in diverse situations to protect the following:
Building sites, Machinery, Empty properties, Storage facilities, Industrial sites, Railway, Cellular Towers, Oil Storage, Forestry
In fact, it works everywhere where conventional systems cannot!
No external power needed
No phone lines needed
No cables – anywhere
No solar panels!
Mobile Patrol vehicles are a highly effective visual and physical deterrent used to move unauthorized people off sites and deter theft.
Crime Stoppers Mobile Patrol Officers can call to your premises and carry out an agreed number of inspections on the premises at random intervals throughout the night and during the out of business hours on weekends. Patrol officers can perform external inspections or alternatively internal inspections of your premises as requested.
These visits are carried out by our team of fully trained and PSA licensed Patrol Officers who are clearly recognisable Crime Stoppers Security uniform and vehicle.
We offer various services to meet your needs
​
• Alarm Arming
Opening & Closing of Premises

Alarm Response
• Locking doors
• External / Internal inspections
• Emergency Assistance
Are you the nominated Key-Holder for your company? Do you have to respond if there is an alarm activation? What if your home alone and your kids are in bed and the alarm has gone off do you take them with you? Have you had a glass of wine? Who might be in the premises when you arrive?
Do you risk it?
​
Every business and home with a monitored alarm must have someone to respond to the alarm activation but Crime Stoppers Security can take away any responsibility from nominated Key Holders and provide a 24/7 service where you can be guaranteed a response from our highly experienced team.
Crime Stoppers Security provides a 24/7 Alarm Response Service to our clients.
If your home or business alarm is activated our Mobile Response Vehicle will respond within minutes to your premises.
​
If a break-in or attempted break-in has occurred, our Security Patrol Officer will notify An Garda Siochana and the client. Our Security Officer will remain on site until it is fully secured or the client has arrived on site to take control of the situation.
After the emergency situation has been resolved, our client will receive a complete Incident Report detailing our efforts and the results of our onsite investigation. In the event of a false alarm, a reset of the alarm is carried out and a report left for our client.
In the case of damage caused by the break-in or other causes
we can call on various services such as:
​
• Glaziers
• Locksmiths
• Alarm Engineers
• Window Boarding
• Electricians
• Plumbers
Without a fire alarm, your business – and dreams – could go up in smoke. Early fire detection is vital to the safety of your company and staff. Proper installation and routine inspection of alarm systems can save lives and property.
Crime-Stoppers Security can perform regularly fire alarm service on almost every type of fire alarms system. We can design and install a new system that maximises safety and ensures compliance with current legislation. Fire alarms systems can detect smoke, heat, flames.
We provide the following:
24 hour fire alarm call out service
Full compliance with current legislation
Regular maintenance by a qualified technician
Key requirements of compliance with fire legislation
Quarterly system and component inspection
Recording of all maintenance or activation visits
Contact Us
2403 Euro Business Park
Little Island, Cork Ireland
Office Hours (021) 233 9040 / 24hr 087706906
Crime Stoppers Security provides and installs a wide range of audio and video intercom systems that easily identify persons at doors or a gates.
​
We can provide reliable door entry and control systems suitable for a wide range of applications from integrated residential apartment door entry to high security commercial access control systems.
Crime-Stoppers Security will help you design a access control security system that limits who enters buildings such as apartment complexes, office blocks, commercial stores, hospitals etc.
​
Our Access Control Systems give you control over restricted areas, preventing unwanted intrusion and monitoring access, employees attendance, delivery schedule etc.
For convenience, Employee Cards can be customized to double as photo identification badges. This can be tailored to individual people and even coded to prevent access past a certain time, reducing the risk of a stolen pass card being used at a time the premises may be vacated.
Our Home & Business Care Service gives people peace of mind knowing that their home and business is looked after 24/7.
Home Minding
This service can be used for when you are going away on holidays, maybe you have a wedding or a funeral to attend. We can call to check on your property during the day or night, have a person stay at your property. We can switch on lights in your home, move vehicles, take out rubbish, water plants and even feed your pets while you are away.
Business Care
Our Business Care Team can provide services such as Mobile Patrols, Key-Holding & Alarm Response.
We can take all the worries away from you by responding with our fully qualified and experienced PSA licensed staff. If damage has been caused to your property we can arrange for our officer to stay on site or have any damaged windows boarded up or even glaziers to be called to secure your property.
Crime Stoppers Security can either supply new automated systems or we can upgrade your existing gate to a high standard of protection. Our business is built on trust from repeat customers and a management team committed to service throughout the life of the product.
​
We service residential, commercial and industrial applications such as:
Barriers
Rising Bollards
Sliding & Swing Gates
Gate Design & Construction
Access Control Accessories
​
The fully secure Monitoring Station is the hub of our operation. We specialise in Monitoring Intruder Alarms, CCTV, GPS Tracking Systems & Man Down Devices.
We can link any Intruder Alarm or CCTV system to our Monitoring Station where our highly trained operators can monitor them 24 hours per day, 365 days per year.
Crime Stoppers Security offers a professional and confidential private investigation service. We pride ourselves in ensuring our clients obtain the necessary results.
Our private investigation services include:
• Marital Investigations
• Personal Injury Claims
• People Tracking
• Employee Absenteeism
• Reference Checks
We offer high quality investigation reports together with evidence by video, soundtrack or photographic means all of which provide strong backup for legal disputes.
​